We are a fully integrated content company that produces original content, be it fiction or non-fiction.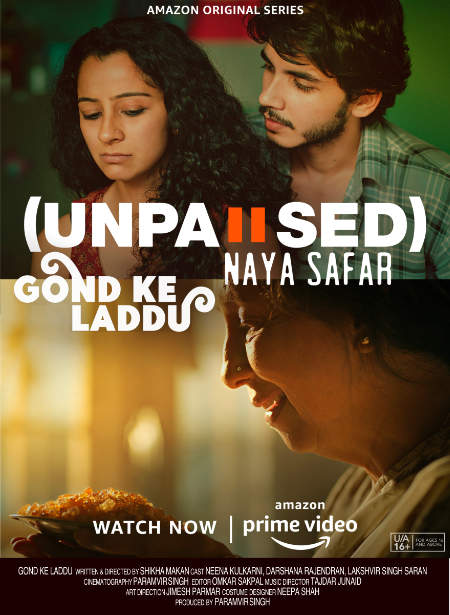 Gond Ke Laddu explores a tale of simple human emotions and reveals how important it is to be together in these uncertain times.
In the heart of city of dreams, Mumbai, the leading urban metropolis of India, single independent women are facing housing discrimination because of their status of being 'unmarried'. 'Bachelor Girls' as labeled by the society, struggle to find homes amidst many biases, and question the idea of freedom for women in today's modern India.
His biggest enemy is his own mind. He lives in a time warp where the line separating the past and the present is blurred. He struggles with his reality which is a mesh of memories and moments placed like a jigsaw puzzle. Now his only escape lies in breaking the shackles of his mind. A photographer who aches to create eternal images, a lover who searches for the meaning of love. Linger is a tale of inner struggle, passions and loss.
A novelist, her assistant and a police inspector come together to plant ideas to create a perfect murder mystery novel. But the motive is more than this.
The new imposing Ujjayant palace was a two-storied mansion back in the 19th Century, from where Tripura's royalty ran their kingdom. It was simple, serene, and bereft from the cacophony of materialistic riches, its walls resonating with Indian classical ragas and rhythm from the musical anklets of dancers or from poetry meet. Anonghomohini Devi was born to the King of the palace and thus inherited this cultural heritage from her father Maharaja Bir Chandra Manikya. She was not only destined to be the princess of this kingdom but also one of the most prolific female poets of Bengali literature.